Thank You for Shopping
Lima Farmers Market
---
VENDORS WELCOMED
Lima Farmers Market 2023
Hosted by the Lima Presbyterian Church 
Route 15A and 5&20
Sponsored by Community Members
Opening TUESDAY JUNE 20  3-6pm
Every Tuesday until October 24
Shop Local-Eat Local
Fruits, vegetables, meat,  eggs, honey, syrup,  flowers, plants, baked goods, soaps, much more.
Lima Presbyterian Church Lawn
4 corners Lima
7295 W Main, Lima, NY 14485
For information please contact
Sue Muehleisen, Market Manager at smuehleisen@aol.com or 585-752-9238
---
Farmers Market Vendors
Ahern, Elizabeth (The Busy Baker)
Brenner, Barb (MasterCanner)
Crawford, Patti and Joscelyn.  (Baked goods, bubble tea)
Cup, Linda and Tom. (Maple syrup)
Dobbertin, Ann.  (Plants, some vegetables, birdhouses)
Rabe, Callie. (Vegetables, herbs, fruit, dried spices)
Recktenwald, Jeff and Kelly.   (Sweet corn, cut flowers)
Reuther, Bill and Linda. (Vegetables, fruits, pumpkins)
Schroeder, Larry (candles, soap, dog treats)
Sweet Arts Bakery(Lewis, Brian)
Swaenepoel, Kathy.    Fall- apples
Washburn, Daneille.  (Vegetables, Pork, poultry)
Wise, Scott (syrup)
Zimmerman, Dana. (Vegetables, cut flowers)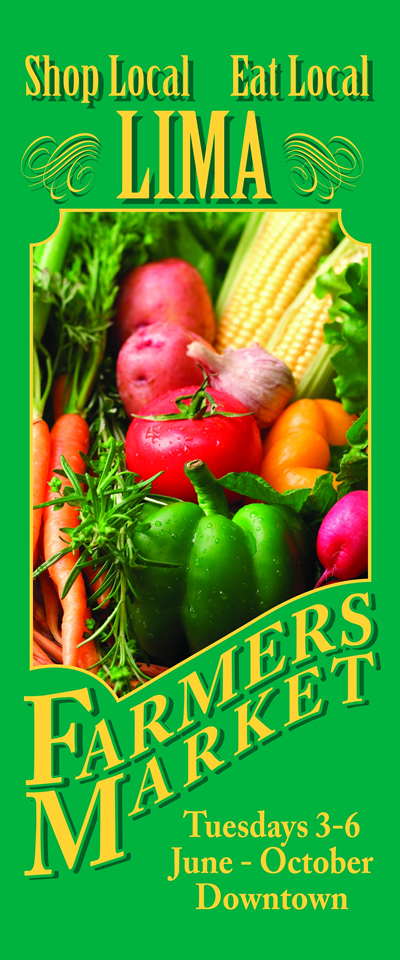 Support Your Local Businesses
Farm vendors at the weekly Lima Farmers Market are now supported by local Lima businesses and community members who sponsor each week.
2023 Farmers Market Sponsors
Loss-Recktenwald Farm
Marty and Cathy Gardner
Stephen and Theresa Kruk