Thank You for Shopping
Lima Farmers Market
---
2021
Lima Farmers Market Open
Every Tuesday June 22 – October 26
3:00 – 6:00 pm
For information, please contact
Market Manager, Sue Muehleisen at
585-752-9238 or smuehleise@aol.com
---
NOTE.  The Market will observe the following social distancing guidelines:
If not vaccinated, please wear a face covering while at the Market.
Keep at least six feet apart from other shoppers and vendors
Be sure to wash all produce purchased at the Market, especially if you plan to consume them.
Please note there are no restrooms available at the market.
---
Farmers Market Vendors
(will update as new vendors sign up)
Countryside Flowers – John and Madonna Cintineo – veggies and fruit and plants
Barb Brenner – Master Canner
The Busy Baker Mostly Celtic – Elizabeth Ahern Feda Peisley – baked goods
For The Health Of It – Loren Scott – herbs, spices, honey, maple syrup
Washburns Produce and Poultry – Danielle Washburn – eggs, meat, produce
Cornell Cooperative Extension of Wayne County – Emma Kett
Sweet Arts Bakery – Brian, RuthAnn, Brian, Linda, Mike – Baked goods
Barbara Bennett Curvas – bird feeders
Kathy Swanepoel – apples
Loss-Recktenwald Farms – Judy, Jeff, Kelly – Sweet Corn, produce, sunflowers
Larry Schroder – Natural candles, dog treats, veggies
Patricia Overmoyer – produce and art prints
Equicenter Inc, Courtney Thompson – organic veggies
Black Feather Jam Company – Kim Cunningham – jams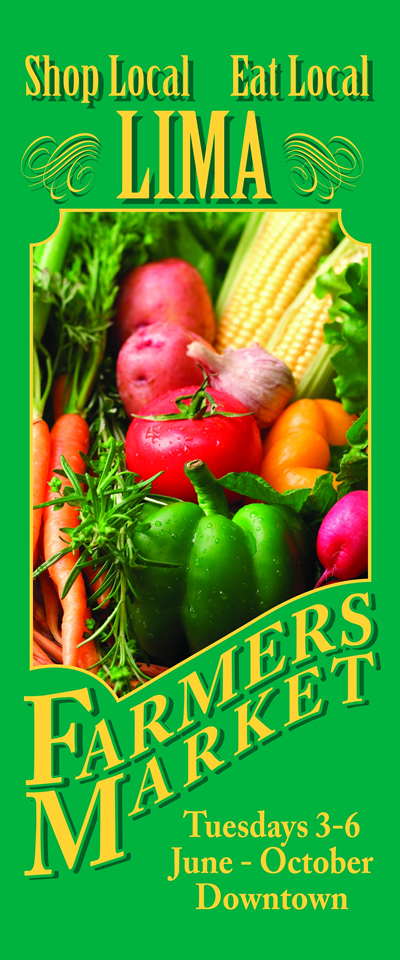 Support Your Local Businesses.
Farm vendors at the weekly Lima Farmers Market are now supported by local Lima businesses who sponsor each week.
2021 Farmers Market Sponsors
Loss-Recktenwald Farm
Marty and Cathy Gardner
Stephen and Theresa Kruk